Criminal Defense & Expungement Attorneys
in Troy, Michigan
Whether you are facing new criminal charges or dealing with the ramifications of previous criminal convictions on your record, you can benefit from the help of an experienced criminal defense team. For aggressive criminal defense and expungement services in Troy, Michigan, reach out to our skilled team of attorneys at Oliver Law Group P.C. today.
Schedule a Free Consultation
MEET OUR TEAM
AT OLIVER LAW GROUP P.C.
Serious legal matters can leave you feeling overwhelmed and unsure about where you can turn for help. When your freedom or future opportunities are at risk, you need strong legal guidance and support from a reliable team of criminal defense attorneys.
With several decades of combined experience, our team at Oliver Law Group P.C. is ready to provide you with the advocacy and representation you need to fight your current challenges or pursue an expungement to obtain a clean slate for the future.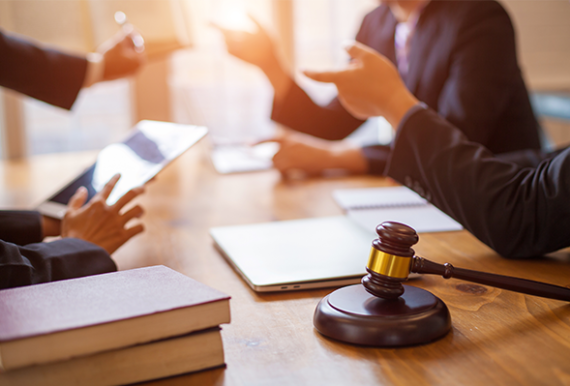 Let Us Defend Your Freedom & Future
Criminal convictions not only affect your current life circumstances but many of your future opportunities as well. Whether you're facing charges related to a DUI, domestic violence, a sexual crime, or other offenses, we are here to protect your rights and help you seek a favorable outcome.
Pursue a Fresh Start Through Expungement
Michigan's Clean Slate Law

With new legislation going into effect in 2021, more misdemeanors and felonies have been made eligible for expungement. Depending on the nature of your offense, you may have the chance to obtain a clean record.
Determining Your Eligibility

Thanks to this new state law, thousands of Michigan residents may be eligible to have their criminal records completely expunged. We can help you find out if this new law applies to your specific legal situation.
Get Your Life Back On Track

Having your criminal record wiped clean can open up so many opportunities for you in terms of employment, housing, applying for loans, and other areas of life. Let us help you take steps toward a better future.
You Deserve Strong Representation & Support
What Sets Oliver Law Group P.C. Apart?
Our team of attorneys comes from a variety of different backgrounds and possesses experience in a wide range of practice areas. This allows us to better serve all of your legal needs.
Legal issues are often complicated and difficult to grasp. We have the understanding and insight to explain your options and help you make informed decisions about your case.
We know that the outcome of your case can not only affect your present but also determine the course of your future. We are here to help you pursue the best possible outcome for your case.
Just Because You've Been Charged,
Doesn't Mean You're Guilty. Seek a Better Future Today!
Facing criminal charges can be an extremely scary and overwhelming experience. Maybe you made a careless mistake. Or maybe you were just in the wrong place at the wrong time. Whatever your circumstances are, everyone has the right to a fair and honest legal defense. If you need defense against criminal charges or are seeking expungement for a previous conviction, contact our experienced criminal defense team at Oliver Law Group P.C. in Troy, Michigan today for a free consultation. We would be happy to examine the details of your situation, discuss all your legal options, and outline a strategic plan that can help you pursue a positive outcome.