CPAP Injuries Attorneys in Troy, Michigan
People who suffer from sleep apnea rely on machines like Philips's CPAP to help them live a more comfortable life. Unfortunetely, these machines have been known to cause cancer to some users. If you are a victim of Philips's negligence, contact us at Oliver Law Group P.C. in Troy, Michigan for a free consultation.
Schedule a Free Consultation
Oliver Law Group P.C.
Attorneys at Law
Our CPAP attorneys at Oliver Law Group P.C. have een serving the Troy, Michigan area for over 22 years and have successfully handled 98% of our cases. Trust that we have your best interest at heart and will aggressively fight for your justice.
As a small law firm, we give every client that walks through our door direct and personal attention; you deserve that much. Contact our attorneys today and let's find a time to go over your CPAP case. Your first meeting will be complimentary.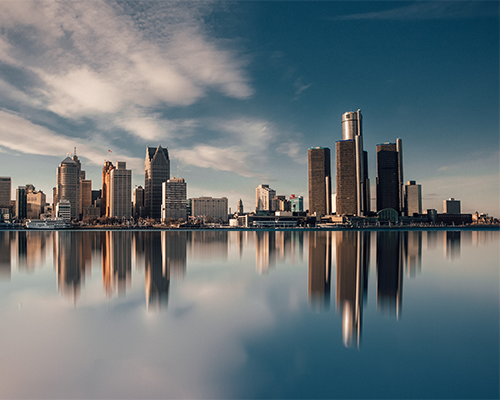 Do I Have a Case Against Philips?
Have You Suffered an Illness After Using a CPAP Machine?
The foam used in Philips's CPAP and sleep apnea machines is toxic. When inhaled, the foam will travel to your lungs, kidneys, and liver, and can cause cancer. If you have been diagnosed with cancer or have suffered other serious illnesses, contact us immediately.
Philips Lawsuits Are Based on 2 Violations
Design Defects

Due to the toxicity of the foam used in Philips's sleep apnea machines, cancer and other illnesses have ruined people's lives. This design flaw may be enough reason to take legal action.
Failure to Warn

CPAP and other sleep apnea machines made by Philips have been harming people for years. While they knew about the illnesses that resulted from their machines, Philips failed to recall them in a timely manner.
Speak to Skilled Attorneys

Having a skilled personal injury attorney at your side can unlock possibilities that you may not have thought were available. Our team at Oliver Law Group P.C. is dedicated to fighing for your deserved compensation.
Schedule Your Free Consultation Today
What Makes Our Firm Different?
When dealing with an issue as threatening as this, you need an attorney who will stand by your side throughout the entire process. Our team is here for you.
With decades of combined experience, we have what it takes to tackle legal issues related to Philips's CPAP machines. From mass torts to individual suits, we're ready.
Over the course of time, Oliver Law Group P.C. has successfully handled 98% of our personal injury cases. With that track record, we are confident in the outcome of your case.
Let's Take Legal Action Against Philips Today
Have you or a loved one been diagnosed with cancer or another illness after using Philips's CPAP machine or other sleep apnea machines? Our team of attorneys at Oliver Law Group P.C. are ready to fight for the compensation that you deserve. Contact us today at our Troy, Michigan office, and schedule a free consultation.