Camp Lejeune Attorneys in Troy, Michigan
The Camp Lejeune Justice Act of 2022 permits veterans and their families to file claims against the U.S. government for medical issues caused by the contaminated water supply at Camp Lejeune between 1953 and 1987. Even if the disease took decades to develop, you may be entitled to significant financial compensation. Learn how our attorneys at Oliver Law Group P.C. may be able to help.
Schedule a Free Consultation
Oliver Law Group P.C.
Attorneys at Law
We are a full-service law firm that's been serving Troy, Michigan, and the surrounding areas for over 20 years. In that time, we have achieved favorable results for over 6,000 clients, totaling to a 98% success rate.
Our versatile attorneys have the knowledge and experience to effectively handle your Camp Lejeune claim. Known for providing exceptional legal services at an affordable cost, our team is ready to take your call today.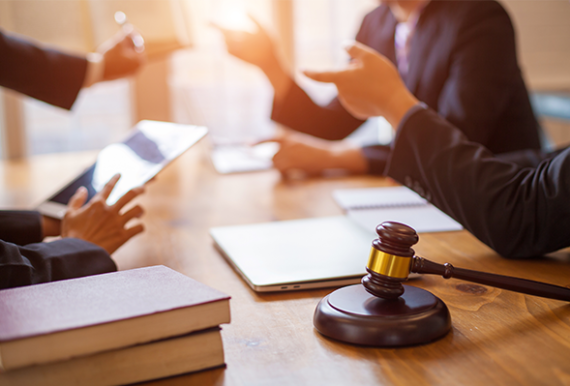 Who Is Eligible for a Camp Lejeune Lawsuit?
Contact our firm if you or a loved one has been affected.
Anyone who lived, worked, or spent time at Camp Lejeune for at least 30 days between August 1, 1953, and December 31, 1987, has the right to sue for compensation. This includes those who were not yet born but in utero during this period.
Potential Effects of Contaminated Water Exposure
Cancer

Ingesting the toxic water at Camp Lejeune can lead to the development of leukemia, lung cancer, non-Hodgkin's lymphoma, and other forms of cancer. If this has happened to you or a loved one, we are here to help you seek justice.
Other Illnesses & Diseases

It could also lead to cardiac defect, Parkinson's Disease, and a variety of mental illnesses. You may even have a condition that is linked to Camp Lejeune and is yet to be discovered. No matter what, it is best to consult an attorney.
Reproductive Issues

Miscarriages and female infertility also stem from Camp Lejeune's contaminated water incident. To understand your legal options for filing a lawsuit due to reproductive complications, contact us at Oliver Law Group P.C. in Troy, Michigan.
Contact a Camp Lejeune Attorney Today
Why You Should Hire an Attorney
Trusted Help for a Complex Case
When filing a lawsuit against the government, you need a lawyer on your side with the skills and experience required to build an effective case. Our attorneys can provide you with what you need.
Access to Knowledge & Resources
Our lawyers understand the complexities of your case and have an extensive professional network. Your claim may require support from expert witnesses, and we have the connections that can help.
Victims of Camp Lejeune's water contamination have been known to suffer from cancer and other serious diseases. Let our attorneys shoulder the burden of your case so you can prioritize your health.
We Are Ready to Fight for You
If you or a loved one has been affected by the water at Camp Lejeune, do not hesitate to contact us. Depending on your condition, you may need 24/7 medical care, disability accommodations, specialized therapies, or hospice care. Our Camp Lejeune attorneys will help you file your claim and advocate for a settlement that covers everything you need.