WE HAVE THE AGILITY
OF A SMALL FIRM
WITH THE CAPABILITY
OF PRODUCING
BIG-FIRM RESULTS.
PERSONAL INJURY & CRIMINAL DEFENSE ATTORNEYS IN TROY, MICHIGAN
With the help of our team of litigation attorneys, you can position yourself to stand up for your rights and pursue a favorable outcome.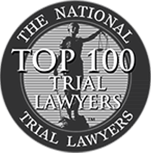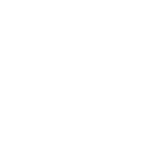 MEET YOUR LEGAL TEAM
ALYSON OLIVER
ATTORNEY AT LAW
As managing partner of Oliver Law Group P.C., attorney Alyson Oliver utilizes more than two decades of experience to fight for the best available outcome in every case. An aggressive litigator, Alyson will not back down when the rights and futures of her clients are at stake.
CAMERON BELL
ATTORNEY AT LAW
Since obtaining his Juris Doctor from the Thomas M. Cooley Law School, attorney Cameron Bell has gained extensive experience in a wide range of cases, including criminal defense, personal injury, class actions, and more. Cameron is committed to serving his clients and community.
PAUL MATOUKA
ASSOCIATE ATTORNEY
As an associate attorney at the firm, Paul Matouka is a fierce advocate for clients in cases involving personal injury, product liability, civil rights, and medical malpractice. Paul is motivated by his desire to see individuals find justice when wronged by powerful entities.
THOR GLENN
LEGAL ASSISTANT AND OFFICE MANAGER
With responsibilities including client communications, filing, and legal drafting, Thor Glenn plays a vital role in the efforts of the Oliver Law Group P.C. team to stand up for the rights and well-being of every client. Thor is eager to provide assistance in a variety of roles.
KEELIN CODE
LEGAL ASSISTANT AND OFFICE ADMINISTRATOR
Keelin Code is a Legal Assistant at Oliver Law Group P.C., and has been in the legal field since 2017. She makes it her priority to assist clients and colleagues however she can.
BETH HUFNAGEL
PARALEGAL
As a Paralegal with previous experience in a wide range of tasks, Beth Hufnagel brings experience in legal research and in the drafting and filing of legal documents. Beth always makes sure that clients come first and she works hard to keep clients up to date on their cases.
PASSIONATE GUIDANCE THROUGH YOUR PERSONAL INJURY
When you or a loved one suffers an injury due to someone else's negligent actions, it is your right to take legal action to pursue a favorable outcome. At Oliver Law Group P.C., we will work with you to seek fair financial compensation that can be used to pay your medical bills, cover for lost wages, and repair property damage.
TESTIMONIALS
LET OUR FORMER CLIENTS TELL YOU HOW WE CAN HELP.
I'm glad I chose you to represent us. I have never doubted my choice. Thanks for all you do!
Wow is all that I can say. You are the best! Thank you.
Thanks a lot for everything, you've done a great job! You will be highly recommended if I know of anyone that needs representation.
Thank you so much, Cameron Bell, for your outstanding counsel! You made a trying time in my life much easier.
Thank you to all who worked on my case. You were very helpful and made this as pain-free as possible for me! Thanks!
I'm happy to have gotten this settled so I can move on in peace. You guys have been the best firm I've ever had the pleasure to work with.
AN INDIVIDUALIZED APPROACH TO MASS TORTS
Though you may feel like you're only one out of a large group in a mass tort legal action, we work to treat you and your individual situation with the personalized attention you deserve. If you were harmed as a result of a defective drug or product, you need a team of skilled attorneys that will prioritize you and your well-being.
YOU'RE NOT JUST ANOTHER NUMBER IN THE INVENTORY — YOU'RE OUR TOP PRIORITY.
WHETHER YOU'RE FACING CRIMINAL CHARGES, A BUSINESS LAW ISSUE, OR ANOTHER LEGAL PROBLEM, WE WILL FIGHT TO WIN FOR YOU.
Legal matters can easily leave you feeling overwhelmed and unsure about where to turn for help. From personal injury claims involving product liability, traffic accidents, and mass torts to serious criminal charges, you need true professionals on your side.
We take pride in our team's ability to serve the needs of individuals in a wide range of legal areas. Our attorneys take the time to build strong relationships with our clients, hear their stories, and help them pursue positive resolutions. Having an experienced team on your side can make all the difference.
At Oliver Law Group P.C., our attorneys are well-versed in cases involving personal injury, criminal defense, bankruptcy, business law, civil & human rights, and more. As fierce litigators, we will never back down from a fight to uphold your individual rights.
From your initial free consultation through the completion of your case, we will be by your side. With office locations in Troy, Michigan, and Dallas, Texas, we are able to represent clients in mass torts and class actions nationwide.
If you are in Dallas, Texas, or the areas of Troy, Flint, Detroit, or Ann Arbor, Michigan, call us today to schedule a free consultation.